Coffee in Thailand… is Awesome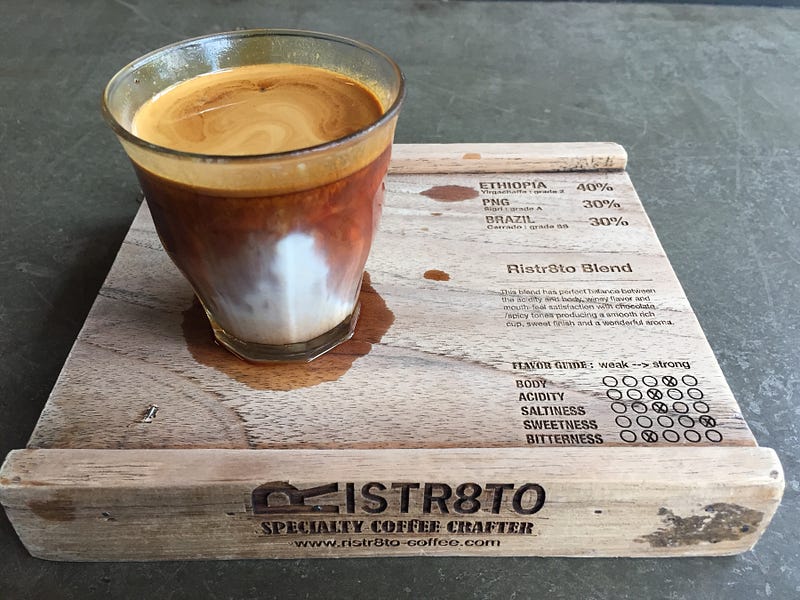 I have been here about a week and couldn't help but post some awesome pics.
Ristr8to (Chiang Mai, Thailand)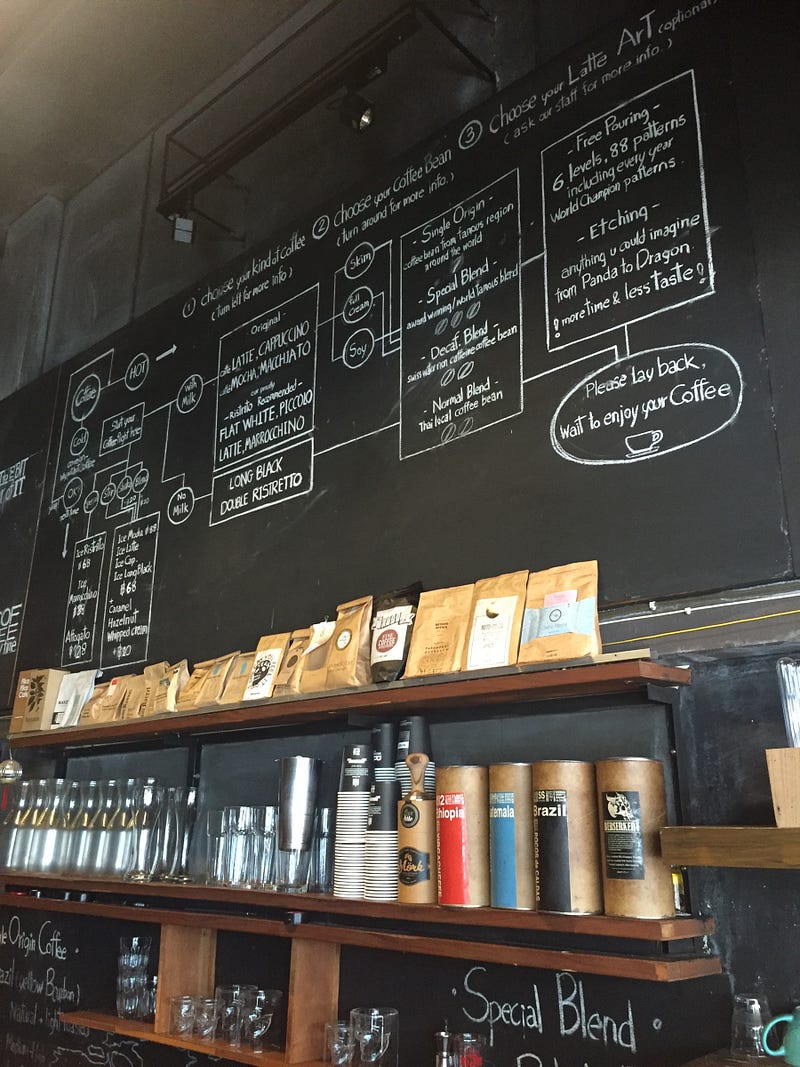 This place was incredible, the most detailed menu I have ever seen, custom wood (laser etched) platters for each coffee and a special mention to their flat white which made me feel at home.
Brave Roasters (Bangkok, Thailand)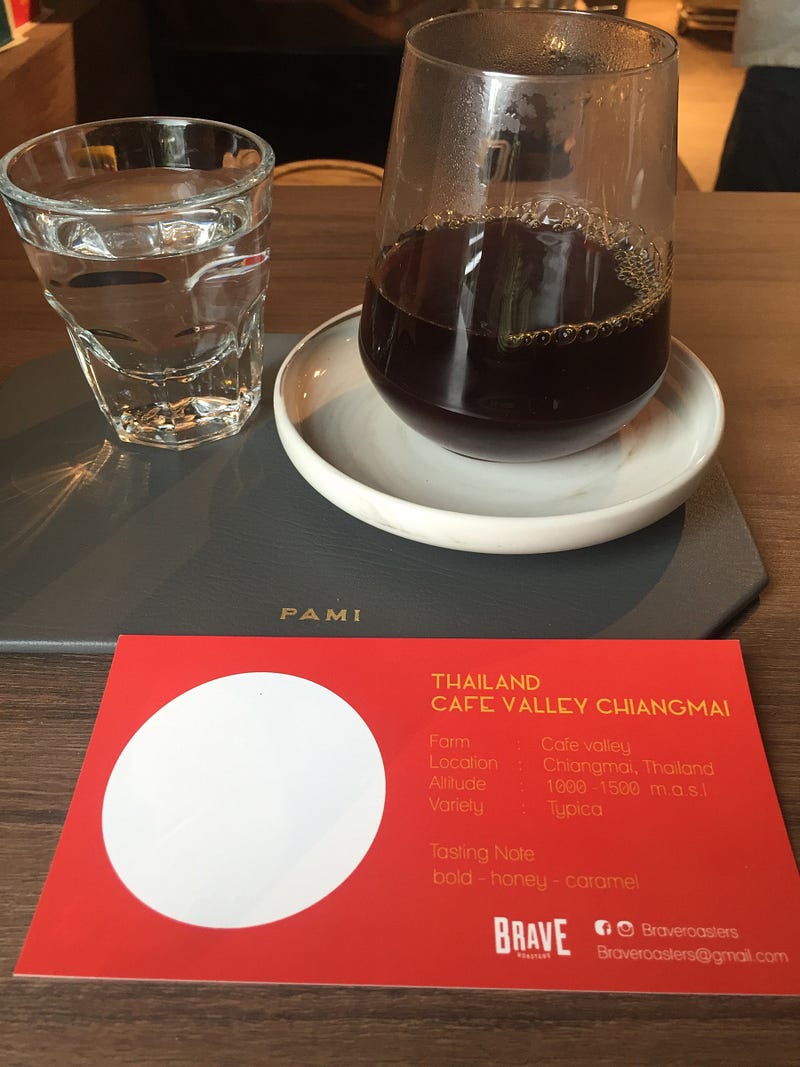 A cool find in the Siam Discovery centre, all roasted in Thailand with Thailand grown beans. The pour over was delicious and the main barista was passionate about his craft.
VCR (Kuala Lumpur, Malaysia)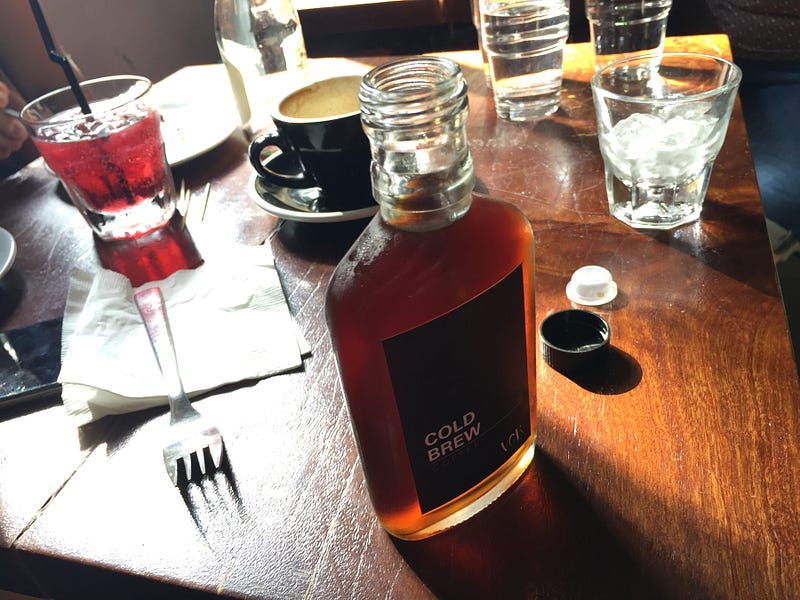 Not Thailand but a great place, heaps of space (two levels) and incredible coffee plus food.