Some collected thoughts on our thirty-seven days in Saigon.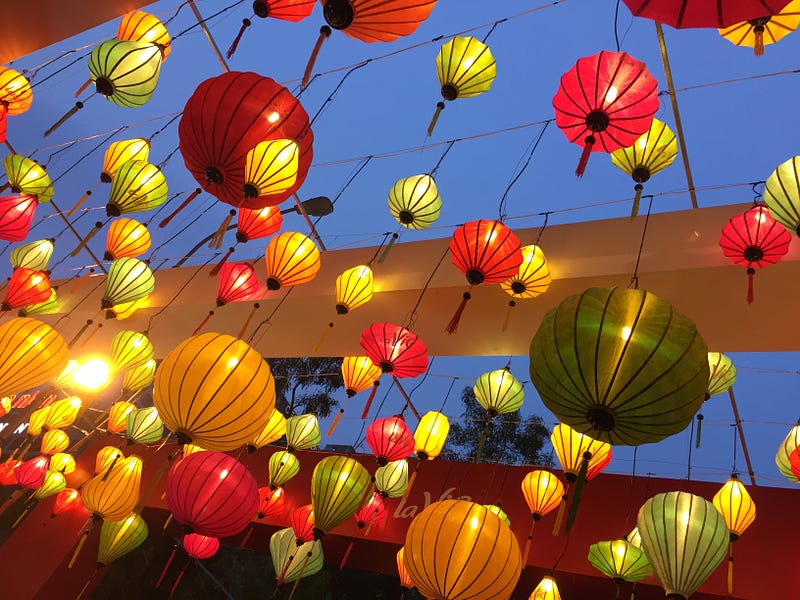 My wife (Bec) and I recently spent just over a month (thirty-seven days) in Ho Chi Minh City, also known as Saigon during January. After eight hours of travel, it was great to get into our Airbnb apartment. I am not sure if our taxi driver was crazy or tired but it was an interesting experience on the way from the airport. Maybe he was just laughing because he got away with charging us so much ($22 AUD), we took an Uber back to the airport ($6 AUD) so we got the last laugh. We stayed in District 1, this is essentially the centre of the city and most of this post relates to that district only.
We got a universal reaction from city locals to how long we were staying in HCMC, one of shock and amazement. Even the locals realise that this city could be the definition of chaos, crazy and construction rolled into one. On one hand, I loved the mix of heat, something always happening and the fact the city is always alive. The other part of me longed for a night of sleep without the sound of construction until morning or being able to walk down a pathway without dodging street food vendors, endless motorbikes (on the path, yes) and hordes of people everywhere.
Tet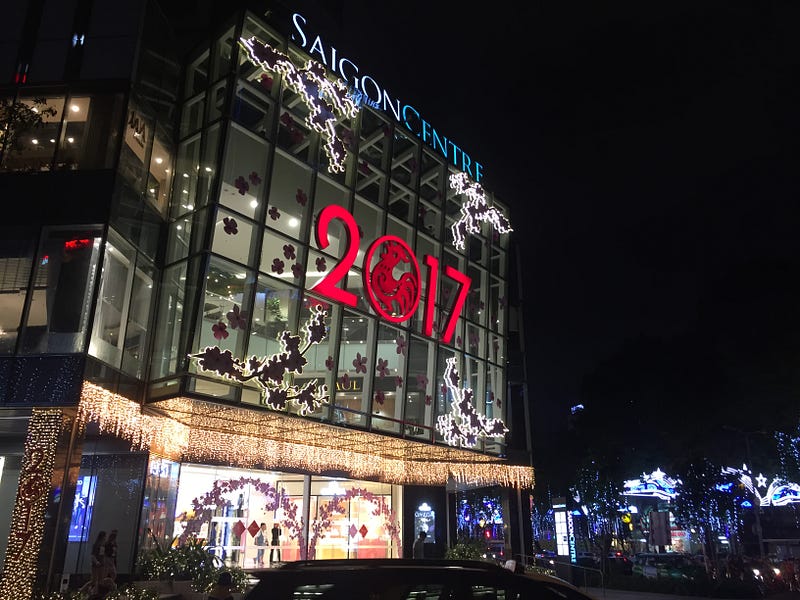 We discovered — after booking — that we were arriving in the middle of Tet, the Vietnamese rendition of Chinese New Year. This celebration is culturally all-consuming, the closest thing to this celebration in Australia is like Christmas and New Years rolled into one. We read a few blogs about Tet that made us nervous that nothing would be open and we would starve because there would be no money in the ATMs or food in the stores. We had booked in ignorance, but the end result was well worth it.
Some awesome traditions of Tet which we discovered by a mix of exploring, Googling and the plain old hard way;
New Year Photos are a really big deal; couples, families and individuals will go out together and take photos, often dressed up in traditional outfits. Leading into Tet we would see these photo shoots happening everywhere, on street corners, in front of Citibank adverts, and especially in the main walking street.
District 1 is quieter but not a ghost down, many blogs we read said that the city shuts down and becomes a ghost town. I think this is more of a relative comment, you can cross the street in a reasonable amount of time would be a better picture to paint.
ATMs do run out of cash ; I did not think that this would be a real thing but two days into Tet we went to get some cash out and found that our Citibank ATMs. All three had no money available, we had to resort to finding places with Credit Card (aka EFTPOS) for the rest of the celebrations.
China Town was actually a ghost town, hindsight would advise that Chinese New Year would be well celebrated here. We got to see some unique sights and areas but essentially everything was closed aside from a few market stalls and the Circle-Ks.

The city is beautiful  — There is nothing else like this that I have experienced, the city all take part in this massive celebration. Most have flower displays, special Tet trees and light displays. The walking street becomes the flower walking street and was not only insanely packed every night but incredibly beautiful.
The pack-down is swift! I cannot avoid thinking of the process for things I see, the flower walking street took weeks to set up. The displays were incredible complex, varied and all were built on site. We had the pleasure of seeing it come together day by day on our commute to the office (aka, 10-minute walk to a cafe). The pack-down took one evening, we were out at 9 pm the night before and at 8 am the next day it was like the area had never had a single display, flower or power lead run. I honestly do not know how they did it.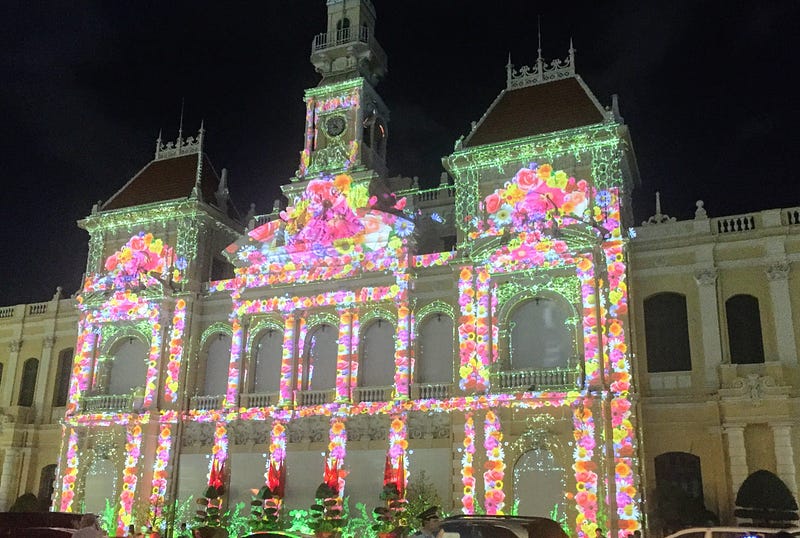 I am so glad that we were able to be a part of this celebration, I would recommend it to anyone having a longer stay in Ho Chi Minh City. You will get to see a side of the place that literally only happens once a year.
Additional helpful articles:
Tips
I could probably write a lot more about what we learned, most of it relates to just massive cultural differences between Brisbane, Australia and Ho Chi Minh City, Vietnam. Hopefully, some of these will give you a laugh or help you out when you visit.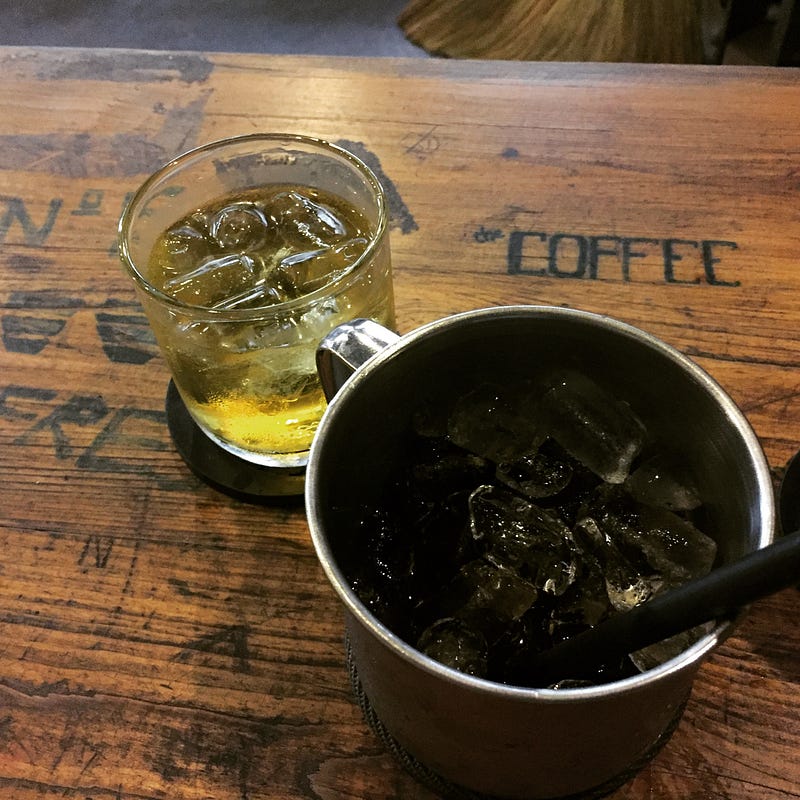 Muesli  — Despite my best efforts, I did not find a great muesli option, there were attempts at it like Kellogg's Mueslix . One shop in District 10 had about three additional options. All of these were three to four times as expensive as any other cereal.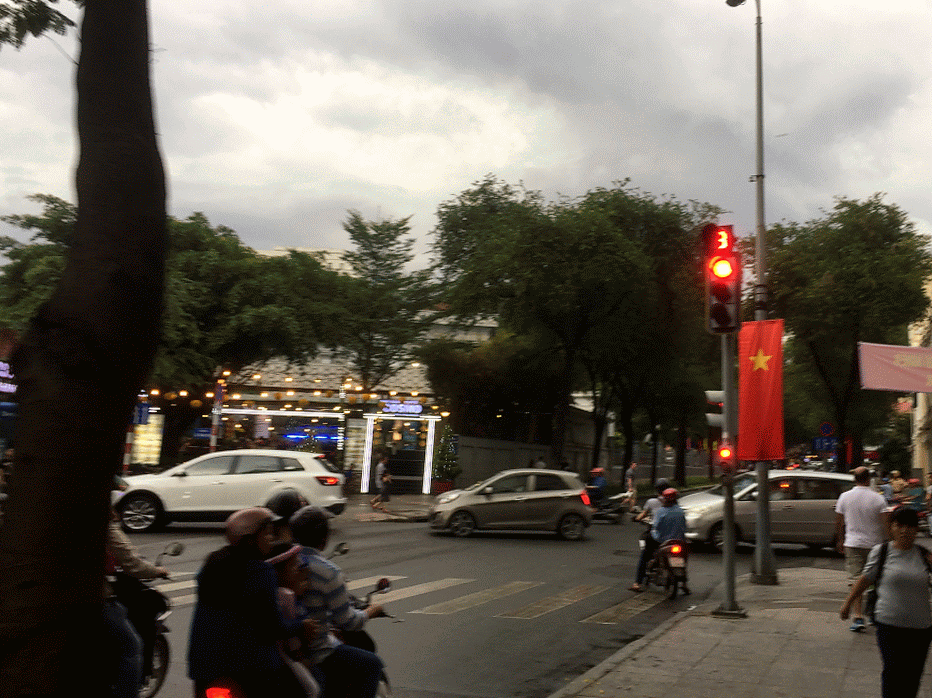 Traffic  — This one aspect stands out the most, coming from Australia this is so foreign, it is like there are no rules. At one point we saw droves of motorbikes go down a blocked, one-way street with a police officer attempting to stop them. The bikes soon realised it was a dead end and came back the other way as the same police officer struggled to keep things in order. When the roads are busy, bikes just come up on the sidewalk (path) and expect you to give way. Zebra crossings exist, but they are treated by the drivers as just another bit of road. It was difficult to tell if streets were one or two-way streets, as cars and bikes occupy and free part of any free space of road. It all seems to work and after a while, we (almost) got used to crossing traffic when no cars stop for you. We only saw two accidents, both were people falling off their bike and locals came to the rescue instantly. Basically, walk slowly across the traffic in a predictable way (at a point where it is minimal), keep an eye on both directions and it is best to keep going, do not stop — that will cause confusion and angry faces.
Transport  — Put simply, just take Uber , locally most people seem to be accepting of Uber and we never waited longer than eight minutes for a car to come. The only caveat is that you need to roughly know where to get out, so having Google Maps open at the last 5 minutes of the drive helps, although Taxis seem to be worse at this somehow.
Selfies  — We went to one cafe in district 3, we were there for about an hour. The entire time a group of girls were talking endless selfies of them holding their drinks, photos of the drinks, photos of them in a group and photos of them not with the drinks. This was not a chance occurrence, this happened everywhere both male and female, groups and individuals. I thought it was part of the Tet new years photos, but this continued after Tet. I am 100% willing to admit that part of me is getting old, but this was a whole new level. This is not a tip, but merely an observation.
Construction  — The city feels like it is constantly under construction, multiple building projects started while we were there and everywhere we visited. Other than the impact on my sleep (I ended up using ear plugs by the end of the trip), it was just something to accept as part of the city.
Bubble Tea  — This is not new to me, but it is much more embraced in Vietnam, we went to some really cool places that made bubble tea.
Shopping  — Finding the local Coles or Aldi equivalent is always hard in a new country. We thankfully had been there before and knew how to get to the Vinmart at the Vincom Centre . Though it had moved to the bottom floor but not a single sign or store floor-map had been updated. Our other option was the bigger (apt) Big-C , we had to get an Uber there but it was good for more bulk buys. Circle-K or Family Mart are the 7-Eleven equivalents and all seem well priced for smaller buys.
Scams  — Taxis, in general, seem to be dodgy, I am biased towards Uber so take that into consideration. Know what you should pay before you purchase, especially when the price is not listed on the item or on the street food cart. We bought a street treat at one point (it was delicious) and paid $5 AUD for it, we walked past later and saw a local getting charged $1 AUD for the same thing. If you are bargaining at the markets, start with a value that is about half of what you actually want to pay.
Language  — Everyone says hello, in the city it seems to be the standard greeting, only Uber drivers greeted us with the more traditional xin chào . Most cafes and restaurants will have one staff member who speaks reasonable English. This is in District 1, so some other areas further out might not be the same. I am thankful to all the locals who got our orders (mostly) right despite me pointing ambiguously at the menu most times.
Food  — The city is a paradise for food, the endless options at every corner and every street. We loved almost every place we went to and I already miss some of the amazing Vietnamese dishes. Always have a backup choice when picking from the menu, I do not fully understand why but there were so many times where we were told that they had run out of something or it was no longer available. Enjoy the ridiculously large menus with immaculate photos of almost every dish — I feel like I will be disappointed if I see a text only menu again. Some favourite places: Mama Phở Restaurant Co Nguyen Kitchen Pizza at Heart Of Darkness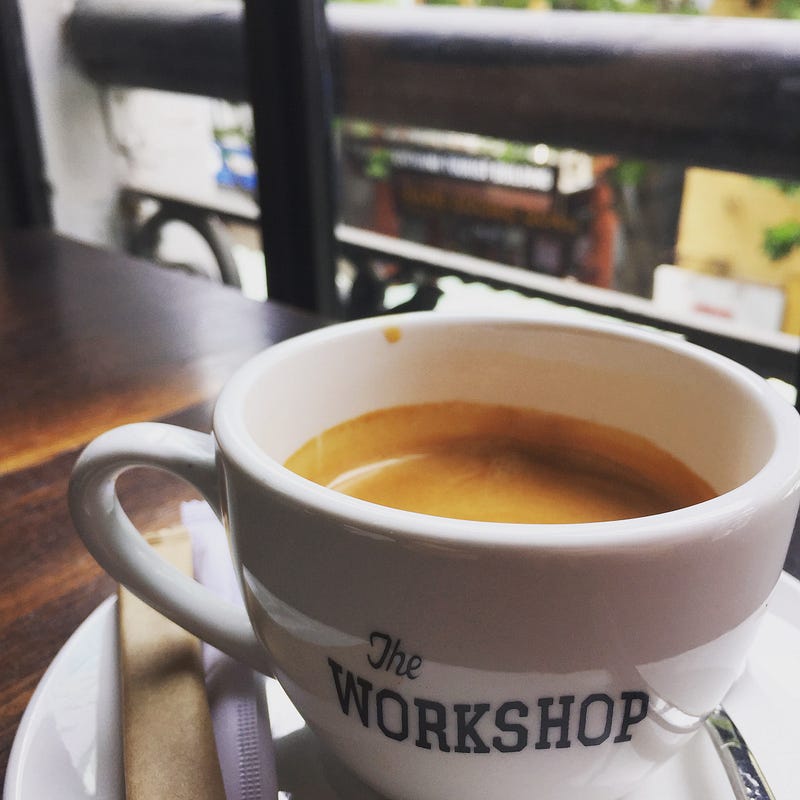 Coffee  — Saving the best until last, the coffee is also amazing, I love that this country has their own traditional way of making coffee. Again, there is an incredible selection available with local Vietnamese coffee places only through to massive cafes that brew in every style. I plan to share some of the great cafes in another post.
Travel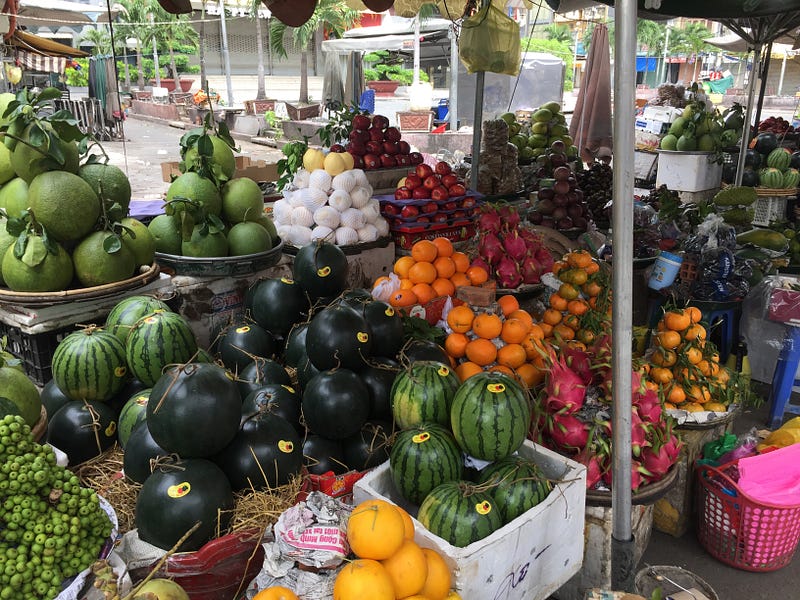 Visit Ho Chi Minh City — if you are planning a South East Asia trip, this is a definite must. For Australians, this city is massive, endless and so different that it is worth the experience. However, probably a week (include a weekend as the city is entirely different on Friday and Saturday night) should be well sufficient. Embrace the chaos, be ok with the fact that signage is often wrong, ad-hoc or simply confusing. Enjoy the incredible food and coffee that is on offer and make sure you take an insane amount of selfies to try to fit in.
For those who are planning to do the remote work (aka digital nomad) time in Ho Chi Minh City, there are ample places to work either in cafes or in co-working spaces. The Internet was fast almost everywhere we went and culturally it seems fine to stay at one place for hours on end.
I hope you liked this post, please add any comments or highlights and click the heart if you enjoyed this.