Some of the Twenty sixteen
Books
One of my goals for 2016 was to read thirteen books. Last night I finished my eighteenth! I really loved using Goodreads and there is an epic 2016 year in books page that gets generated for my profile.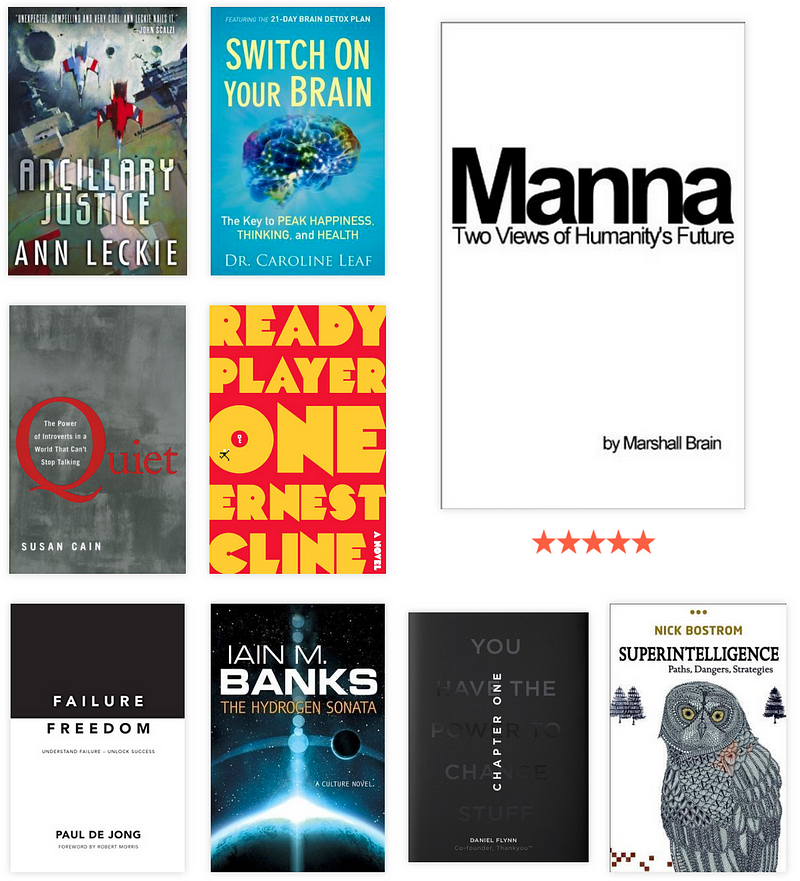 While I loved so many, the best fiction book was one called Death's End by a Chinese author. While the title sounds morose, it is an incredible journey through the future of humanity after we discover alien life and the end of the Three Body trilogy.
The best non-fiction for me this year was a book called Your Brain at Work , a very practical book about how to better understand how our brains work and how to make the most of their limitations in day to day life. As a coincidence I read the How to Create a Mind book alongside and found it great to see two books have a similar research backed view of our brains. The later is more about the AI (machine learning) angle of understanding our brains.
In the area of personal awareness, I found that the book Quiet really helped me better know the way I think and the reason some things bother me more than others as an introvert by default. This book was incredibly empowering and challenging, I recommend it to anyone who often cannot understand other non-introverts and sometimes feels out of place in a noisy world.
I have been so privileged to be able to read as much as I did this past year and hope to get the same chance again, and make the same choices again to favour book reading over distraction reading.
Music
I do not often talk about music, but I love to listen to music and my favourite radio station (yes, my car does that thing called radio) is Triple J . This year I also tried a few different music streaming services and landed on Google Play as my absolute favourite. The radio stations from an artist or album are really spot on and do not seem to branch too widely over time and I love their playlists and even the location based feature for recommending music.
I look forward to voting in the Hottest 100 if I get the chance, but songs from these albums will definitely make the list somewhere.
Movies
I didn't see too many movies this year — compared to previous years — however, my favourites were as follows;
Before the Flood
A special mention to this amazing documentary, I think that everyone should take the time to watch this masterpiece that presents the harsh reality of where we sit in terms of climate change.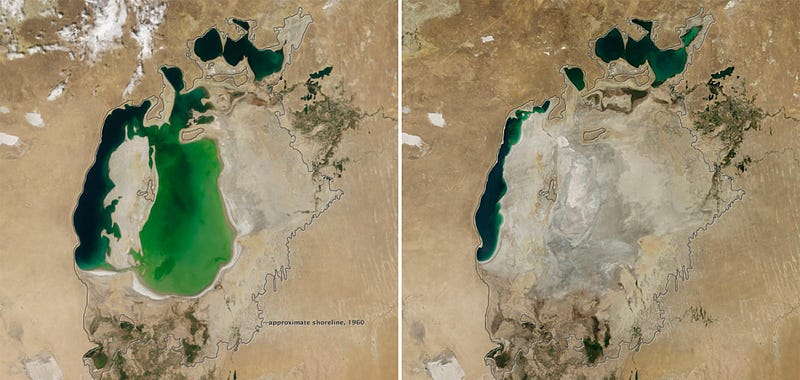 Leonardo DiCaprio, who is a committed environmentalist, was designated in 2014 as UN messenger of Peace with special focus on Climate Change by UN president Ban Ki-moon. He is the narrator and presenter of this film and the journey that he takes the viewer on is amazing, starting with desolation and ending with a challenge for each of us and hope for a future if things change. For anyone reading this who has not seen this documentary, it is well worth every minute, understanding the impact we are having on our planet will help us make better decisions for the next generation (and our own).
Adventures
I had the amazing experience of travelling to Malaysia and then Thailand earlier this year. I wrote a short post about some of the epic cafes I visited in South East Asia .
Closer to home I got to check out some great cafes when visiting Melbourne and the Gold Coast this year. I did other stuff but of course the cafes are the most important. If you are in Melbourne be sure to check out Queensberry Pour House . Also check out Percy's Corner in Southport on the Gold Coast.
I got to be a part of this year's Bridge to Brisbane run and it was an awesome time, check out the post I wrote about it below.
Final Thoughts
I am so blessed to have incredible friends, mentors, family and clients who have all been a part of this year in some way. Thanks to everyone who was a part of it and to those who have inspired and challenged from afar through movies, music and books.
Looking forward to what 2017 brings!